Thermall
"Water boiling solution for winter camping"
Project: Enhancing the Norwegian Winter Camping Experience
On the week of February 12-16 2018, students of Oslo Metropolitan University and the students from HOWEST of Belgium collaborated on a short term exchange project. This one week project was a design project to quickly develop a product that would enhance the outdoor winter camping experience.
Date: Feb 12-16, 2018

Client: OSLOMETU, Exchange students from Howest.
Teammates: Nora Margrete Marsteen, Lennert Sterckx, Yubai Zhang, Jelle Aarts
Problem:
A supply of hot water is the foundation to keeping warm other than fire. But boiling water and putting it in a Thermos in a camping situation is very troublesome. Getting water from a waterhole, boiling it in a pot and pouring it into a thermos in gloves has proven to be very difficult.
Solution
A thermos that can be taken apart and doubles as a bucket, a pot and a cup. The Thermall is designed to tackle the trouble of boiling water by combining tasks in boiling and storing water through its separable design.
Preparation
Before heading out to the campsite, each group were given tasks to investigate on existing camping products.
Our group conducted on-site investigations in Oslo targeting all shops that sold camping equipments. We also had conversations with shop owners regarding the best sellers.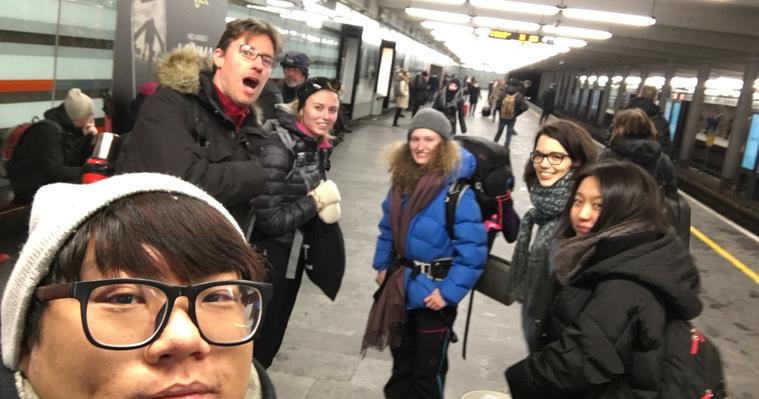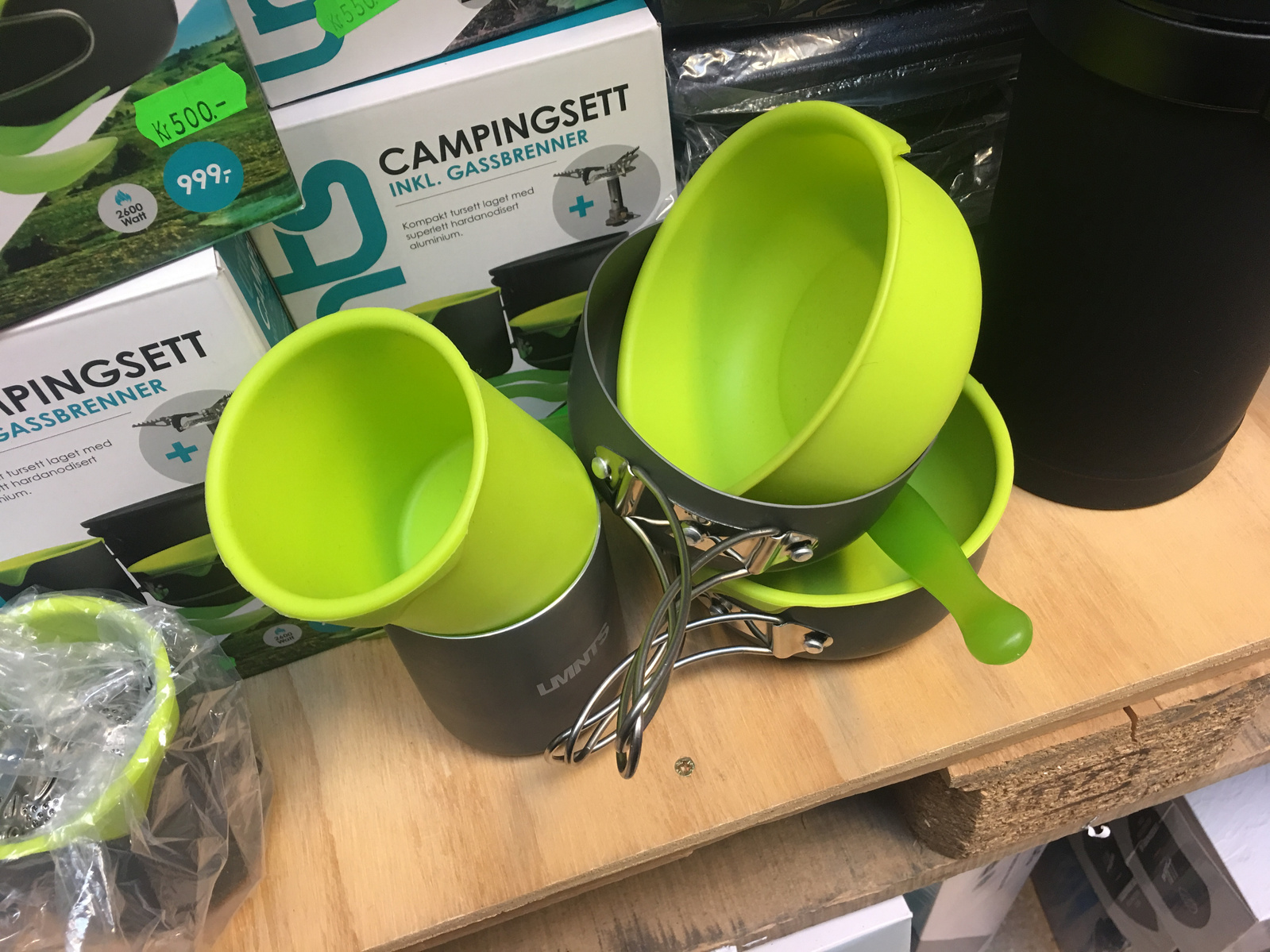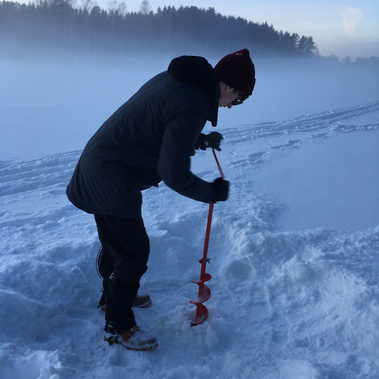 The Experience
The camping went as planned. The campsite was on an island in the middle of a lake. The direct cold turned out to be less problematic than expected, getting water was the main concern. As
The dependence on hot water for cooking was what stood out to our group. Not only does drilling a hole in the lake Of course, the experience itself was both exotic and fun.
The finalized design
Our team had two days to decide on what to design and improve on it. As we decided on tackling water-boiling, the team was split into two. One team focused on creating the 3D model of the product while the other worked on the instructions.